Mentoring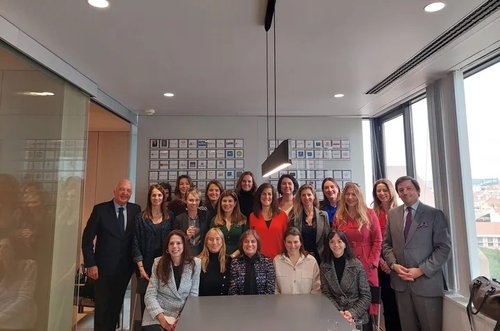 TRAINING
The training of our Associates is one of the mainstays of WIRE Portugal's action.
In this sense, we will give priority, throughout our initiatives, along with a strong and important networking component, to training and knowledge sharing.
We want WIRE to be considered as a hub of knowledge connected to the sector, which is why training is seen as the sharing of knowledge and new perspectives, will be something to which we will dedicate our attention.
We are just starting, but we hope to be able to present new features next year.
MENTORING PROGRAMMES
Mentoring, in its definition, is a typically professional relationship between two people:
the mentor and the mentee.
The mentee is a woman, usually younger or with less career experience, who wants to evolve professionally and in this process seeks the guidance of a mentor who, by sharing her knowledge and experience in the first person, guides and advises the mentee, with a view to her growth.
The learning and commitment path is an added value for both parts of this equation, due to the proximity of sharing in the joint identification of obstacles - how to overcome them, and of opportunities - how to make the best out of situations and identify success formulas.
WIRE has Mentoring Programmes on its work horizon, which it will start to build, step by step, given the importance of the subject.